Spas for business use…the implications
Posted on April 19th 2015 in
News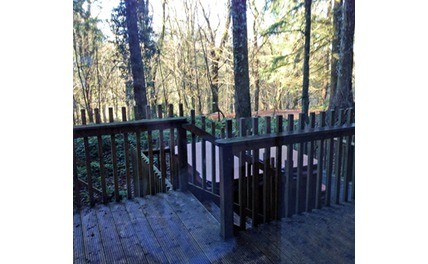 Spas for business use…the implications
In February the Pure-Spa team visited the Spatex Exhibition in Coventry, one of the seminars I attended was run by Howard Goslings FISPE and was all about 'Spas for business use'.
A lot of the visitors there were running Holiday lets or Hotels & from what I saw there seemed to be a little bit of confusion amongst the visitors about their responsibilities in terms of managing the Spa in their setting.
I think a few of the holiday park owners were a little shocked to find out they were supposed to check the spa water 3 times a day!
The Seminar was really useful & in my mind it broke down the different types of Spa usage into three main categories. Domestic, Business and then Commercial.
I have tried to summarise below the three main usage categories for spas, please note this is purely my interpretation of the guidelines based on attending the seminar and for further information or clarification you should contact SPATA or refer to the HSE guidelines on Spa water management.
Spas - Domestic Use
Example – Portable hot tub in your garden.

Implications
If you have a Hot tub at home, Eg your own private portable hot tub, splash pool or similar in your garden then you are responsible for the proper sanitising of the water in terms of the risks to yourselves, your family & friends & potentially your neighbours.
If you failed to maintain the water properly and it became infected with legionnaires then you would be in big trouble if it resulted in an outbreak & people around you became ill. The thing about Legionnaires disease is that it is airborne and can travel up to 1 mile, even over your garden fence.
It's very important to manage your spa water properly using chemicals such as Chlorine, it's also vital to regularly drain down, clean & flush out the spa pipework with a Spa flush.
Cleaning Product suggestions – Pure-Spa Hot tub system flush, Pure-Spa Biofilm Remover Tablets
Spas - Business Use
Examples
A Holiday lodge setting with one portable hot tub per chalet.
A Showroom with a working display (full of water)
I found this useful excerpt from the BISHTA website:
"BISHTA is keen to ensure that hotel and holiday home providers are aware that there is a requirement to safeguard their guests where these facilities are provided in holiday accommodation. A hot tub is a self-contained spa pool designed for domestic use in somebody's home. Where it is used in a holiday lodge, or adjacent to a single bedroom, that is business use of a domestic hot tub. Hotels should have a commercial spa, these provide a form of continuous disinfectant feed, and are the requirement, if the accommodation is more than one bedroom sharing the spa pool or, if there is a commercial spa adjacent to a swimming pool for example.
Any business providing hot tub/commercial spa facilities to the public should follow the advice of the Health Protection Agency and the Health and Safety Executive to ensure that hot tubs/commercial spas for public use are adequately maintained. This advice is contained within a range of publications, businesses with premises that provide hot tub/commercial spa facilities to the public should have a copy of these publications and should also carry out a risk assessment, in accordance with BS 8580, this should be reviewed annually"
BISHTA Website
Implications
Where a Spa is used in a business environment the business owner/manager is ultimately responsible for health and safety & therefore the proper sanitising of the water in terms of the risks to yourselves, any bathers & the staff who maintain the spa , in fact anyone who may come into contact with the spa.
You must carry out a proper risk assessment & you must document it.
You must ensure the spa is clean & safe at all times. Proper spa water management is crucial & the water must be sanitised with the appropriate chemicals such as chlorine.
The person managing the spa must be trained on spa water management.
The Spa water should be tested 3 times per day to make sure the sanitiser levels are correct & you should ideally have in place some kind of simple chemical feeder that continually doses the water with a sanitiser. (Eg a floating spa dispenser or similar)
You should keep a written diary/logs of every check.
The Spa should be drained down & cleaned once per week and in between every rental.
Challenges
For holiday lodge businesses often there are limited resources in terms of staff & simple tasks like testing the water 3 times per day may be a challenge.
Often there is only a limited window of time at changeovers to get the spa drained down, cleaned & refilled so it's important to look at how quickly your spa will drain & also what kind of cleaning products are you going use to flush the spa. Most products take several hours to work.
Also how long does it take to refill & warm up??
Where does your water drain to? Can your drains handle 1500L of water?
Product suggestions - Spa test strips
Spa - Commercial Use
Examples
Hotel
Holiday lodge setting, one hot tub used by more than one chalet.
Here I'm referring to the types of spas you find in hotels, leisure centres, or holiday parks mainly where one spa is used by multiple bathers or guests from multiple lodges.All of the basic guidelines for business use apply such as doing a risk assessment, training the staff etc, but in addition you should consider the following.
Implications
Where a Spa is used in a commercial environment you should really have a proper 'commercial' grade spa, such as an overflow spa with an automatic chemical feeder to continually auto dose the water with the correct levels of sanitiser.
The spa water must be tested every 2 hours & there should be a written diary/log of every check. In both business and commercial use you have to keep paper records of the water testing for 6 years (putting on a computer will not do) you may need the paper as evidence.
Samples of the spa water should be sent off to a lab quarterly for legionnaires testing.
The spa must be drained down & cleaned at least once per week.
(Note: This may have implications where a spa is in line with a swimming a pool & all the equipment is in a plant room, as it would need to be isolated in order to clean it)
Useful links
HSE: The control of legionella bacteria in water systems
Rosie
More in News

We're really excited to have finally launched our new look website! What's more the site is now 'responsive' meaning it will work on mobile devices like smart phones and tablets too

Over the last few months we have been working hard to rethink the Pure-Spa site

We are delighted to announce that we have recently appointed AquaSpa OY as distributors for the Pure-Spa range in Finland.

You'll be pleased to hear that our best selling whirlpool sanitising tablets are now available in pots of 50 as well as the standard 30's.