Earn DOUBLE loyalty points & save more
Posted on March 18th 2012 in
News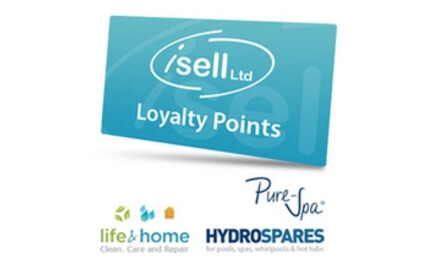 Earn DOUBLE loyalty points & save more.

Introducing Loyalty Points: As a way to reward our loyal customer base you can now collect Loyalty Points for every order you place online with us.
You can use your points to get a discount on any future orders.
Boost your points balance with Double Loyalty Points on all orders.
Hurry though this offer expires midnight 20th March.
How much can I save?
Until the 20th March you will get a generous 10 points for every pound you spend online.
100 points = £1.00 to use against future orders.
How to get points
Simply log in to your account, add items to your basket and your points will be added to your order after checkout.
The number of points you earn is displayed near each product so you'll know exactly how much you're saving.
How to spend points
To spend your points simply log in before you reach the basket page. Once you have done this you will have the option to use your points to reduce your order total, provided you have over 100 points.
Extra bonus, your points will work on all 3 of our shopping sites
Isell Ltd Loyalty Points As a company we have several brands. So not only can you collect points from shopping at Hydrospares, but you can also build up points by shopping on our other websites too.
Where else can I use my points?
You can collect & spend your points across the whole Isell Ltd family of websites. Just make sure you use the same log in details on our other websites.
www.lifeandhome.co.uk
(Clean, Care & Repair)

www.pure-spa.co.uk
(Essential Care for Whirlpools & Spas)

www.hydrospares.co.uk
(Spare parts & accessories for Pools, Spas & Whirlpools)
More in News

In February the Pure-Spa team visited the Spatex Exhibition in Coventry, one of the seminars I attended was run by Howard Goslings FISPE and was all about 'Spas for business use'.
A lot of the visitors there were running Holiday lets or Hotels & from what I saw there seemed to be a little bit of confusion amongst the visitors about their responsibilities in terms of managing the Spa in their setting.
I think a few of the holiday park owners were a little shocked to find out they were supposed to check the spa water 3 times a day!

We're really excited to have finally launched our new look website! What's more the site is now 'responsive' meaning it will work on mobile devices like smart phones and tablets too

Over the last few months we have been working hard to rethink the Pure-Spa site

We are delighted to announce that we have recently appointed AquaSpa OY as distributors for the Pure-Spa range in Finland.