72 Hour Sale - 20% Off Everything! - Promo Code W72HR20
Posted on October 23rd 2012 in
News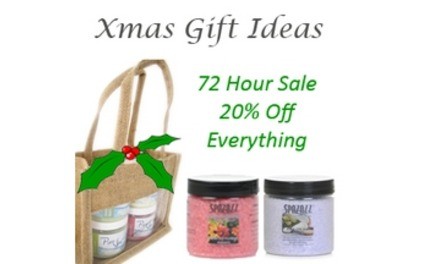 72 Hour Sale - 20% Off Everything!
(Hurry only valid until Friday 26th Oct)
Enter Discount Code W72HR20
Receive 20% OFF everything when you order BEFORE midnight on Friday 26th October.
Why not start your Christmas shopping early and check out our range of Spa & Whirlpool gift bags... great ideas for Xmas
We have Luxury Bath Salts & Spazazz fragrances suitable for both Whirpool baths & Hot Tubs
Offer only valid with
Discount code W72HR20
No minimum spend required
Cannot be used in conjunction with any other offer.
Order online or Call 01326 371482
More in News

In February the Pure-Spa team visited the Spatex Exhibition in Coventry, one of the seminars I attended was run by Howard Goslings FISPE and was all about 'Spas for business use'.
A lot of the visitors there were running Holiday lets or Hotels & from what I saw there seemed to be a little bit of confusion amongst the visitors about their responsibilities in terms of managing the Spa in their setting.
I think a few of the holiday park owners were a little shocked to find out they were supposed to check the spa water 3 times a day!

We're really excited to have finally launched our new look website! What's more the site is now 'responsive' meaning it will work on mobile devices like smart phones and tablets too

Over the last few months we have been working hard to rethink the Pure-Spa site

We are delighted to announce that we have recently appointed AquaSpa OY as distributors for the Pure-Spa range in Finland.